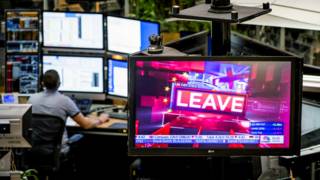 A new study revealed that the feeling of confidence among small companies in Britain reached its lowest level in four years even before the European Union membership referendum.
A survey of more than 1,000 members of the Federation of Small Firms (FSB) found that only one of the eight companies planned to invest over the next year, compared to a drop of a third 12 months ago.
The research, conducted between April and May, concluded that small companies were planning to cut jobs.
"Even before the result of the European Union membership referendum, our members were complaining about difficult working conditions across the country," said Mike Cherry, president of the Small Business Association (FSB).
He added that "while the results of the referendum answered the question about Britain's membership in the European Union, there are many questions left unanswered."
He said, "Although it remains (without answers), we must take steps to support the economy and support small companies."
"We need to think carefully and undo any plans that make the investment more difficult and expensive," he added.
"It is for the first time since 2009 that the British economy faces a real possibility of recession, and to prevent this from happening, we must do everything we can do to help small companies grow and provide jobs and meet economic challenges," he said.