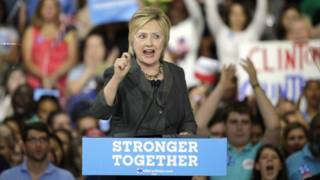 The Federal Bureau of Investigation (FBI) interrogated the US presidential candidate, Hillary Clinton, about her email when she was Secretary of State.
A spokesman for her said the interrogation was voluntary.
The FBI is investigating Clinton and her aides to ascertain whether they have sent confidential information via personal mail.
Clinton denies that she sent confidential information via her private mail.
He said that she had opened a private mail to make it easier for her to make correspondence from her own phone, instead of passing through more sophisticated roads.
However, an investigation at the Ministry of Foreign Affairs accused her and former ministers of neglecting security measures in electronic correspondence.
The Ministry of Justice is considering whether this negligence constitutes a crime.