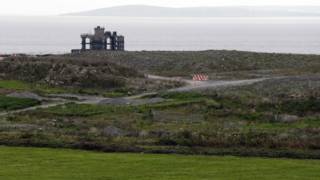 The UK construction sector suffered its weakest performance in 7 years last month, according to the latest census.
The CBS Markets index fell to 46 points in June, the lowest rate since June 2009, when the index reached 51.2 points.
According to experts, when the index rises above fifty points, this indicates the expansion of the building and construction market, while indicating deflation when it falls below this limit.
The study was conducted before the recent referendum that resulted in Britain leaving the European Union. Nevertheless, the matter is a strong indication of the impact of political events on the construction sector and the economy in general.
Meanwhile, European shares ended a four-session rally on Monday, as banking sector losses offset the impact of mining shares gains on the stock exchanges.
The pan-European STOXX 600 closed down 0.7 percent after rising 7.6 percent in the previous four sessions, and the Eurofirst 300 index fell 0.6 percent.
Stocks rose last week to expectations that the European Central Bank may intervene to support markets, easing concerns about Britain's exit from the European Union.
The European banking sector index fell 1.6 percent, affected by losses of shares of Italian banks, which amounted to 3.7 percent.