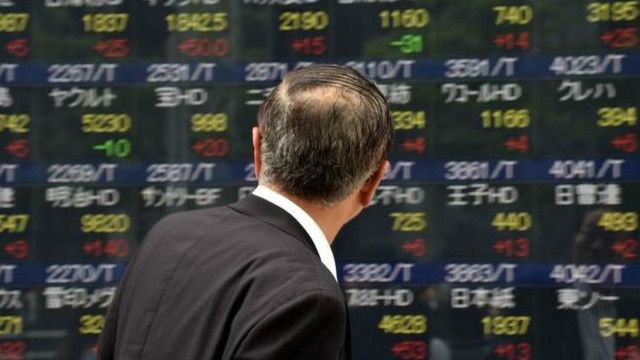 On Wednesday, equity markets in East Asia began gaining further, boosting stocks in the US and Europe.
The Wall Street Stock Exchange in the United States and European stock exchanges had begun to recover from the severe downturn that befell them after the British referendum to leave the European Union.
In Japan, the Nikkei 225 index rose 0.7 percent to 15,436.07 points.
Toyota Motor Corp. saw a 3 percent increase, although it retrieved many of its cars due to a problem with the air safety bags.
Equities also continued to make profits in the rest of Asia after the huge losses suffered in the climate of instability after the British referendum.
The Hang Seng Index in Hong Kong rose 0.4 percent to 20,243.67 points, while the Shanghai index in China rose 0.3 percent to 2,918.53 points.
In Australia, the ASX / 200 index rose 0.7 percent to 5,138.10 points.
Commodity giants Rio Tinto and BHP also rose more than 1 percent each.
In South Korea, the KOSPI rose 0.7 percent to 1,950.2 points.
Britain's path with regard to the European Union remains unclear, which creates a degree of instability for the union and its currency, the euro.
Investors hope that central banks will intervene and introduce incentives if the turmoil that witnessed global markets during the past days recurs.